Earlier this week I walked up to my classroom door to find a cute little pumpkin stuffed with chocolate and other candy. Notice I tend to focus on the chocolate. I am such a chocolate freak! I was super excited and then I read the note. The candy was meant to be shared with my class. Say what???? You give me a large bucket of chocolate, get all my hopes up, and then tell me I have to give it away? To a bunch of 5 year olds who can not possibly understand the significance of such a gift? I seriously thought about hiding all of it and just passing the bucket on without letting my kids know we were ever boo'd. Yes, I know this makes me a horrible person but we all have our weaknesses right?;)
You will be proud to know that I overcame my initial reaction and did indeed share my bucket of chocolate. Did I mention it was the good stuff? Like Reece's Peanut Butter Cups, Kit Kat bars, and Hershey's? I did, of course keep a handful for myself and stashed it behind my desk...safe from the kids. Little did I know I needed to also hide it from my colleagues, who kept sneaking behind my desk and taking from my stash. It's a good thing I like them so much! LOL
So that was my first "Boo-ing" of the week and then I got Boo'd on my blog. Not chocolate this time but something as equally exciting. I got to choose an item from Rebecca Stone's (Landing in K)
TPT store.
Rebecca is a fellow Kindergarten teacher right here in the lovely city of Winston Salem, NC! We haven't had the chance to meet in person but I can see from her blog and all the FABULOUS items (lots of which focus on Common Core) that she must be an amazing K teacher! Check out the item I got to pick for free...my treat for being boo'd:
If you aren't a follower of Rebecca's...go join now! She has some great stuff going on and a terrific TPT store...
So, there are a few rules to follow if you are Boo'd and they are:
1) Choose a fellow blogger that has more followers, another that has about the same number of followers, and someone that has less followers.
2) Blog about each of them and include this cute linky party icon in your blog.
3) Lastly, leave them love by offering them a goody from your store as their "treat." (If you have a store)
OKAY! So here are the fellow bloggers I would like to share with you:
A blogger with MORE followers: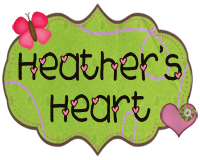 Heather is -hands down- one of my favorite bloggers! She has some of the BEST original ideas and an awesome teaching philosophy. I am clearly not the only one who feels this way seeing that she has over 2,500 followers!!! She's awesome...seriously:)
A blogger with about the SAME number of followers:
Another Heather...equally as awesome! So she doesn't get to post too frequently but how could she? She is a mother of four littles, a full time kindergarten teacher, and is working on her Master's! I have never met her but she is CLEARLY super-woman! LOL When she does post, she is always super funny and witty and has some GREAT things to share. Go check her out!
A blogger with LESS followers:
And I am sure I'm not supposed to do this but I can't think of a better blogger (with less followers) to link to than the one who boo'd me in the first place. I honestly don't understand WHY she has less followers, she is clearly way more creative...check out her TPT store!!!
I can't really follow rule number 3 because I only have one item in my TPT store and it's Free...LOL but I hope these bloggers know how much I love them!
Happy Halloween everyone! I hope you all a great time. My two cuties will be walking around as Mr. Potato Head and a Cupcake...can't wait to see how much CHOCOLATE "they" get! LOL